We welcome a new ceramic artist at Printa: interview with Debóra Horák
Ceramics have been in Printa's range for many years, as Printa's designer, Majoros Zita, has another passion for ceramic art in addition to clothing design. Previously, the skillfulRenáta Zsiga joined us with her ceramic objects, and now we can welcome the talented Debóra Horák - founder of the HORA brand and co-founder of Henger Stúdió - to the team, whose creations fit perfectly into the aesthetics of Printa! Get to know Debóra more closely in a mini interview!
When did you first encounter ceramic art, what attracted you to it?
I have been an active athlete since I was in kindergarten. After I stopped, I worked in music.
I also played the piano for years, but drawing was my favorite pastime at home. At the end of general school, I thought I might want to continue my studies in this field, but I wasn't sure about my job. One day after school, my mom took Mór to the sculpture studio as a surprise. (There was a studio for students majoring in sculpture at one of the schools I chose.) As soon as I walked in the door, I fell in love with it and I was sure that this is where I wanted to be, so I definitely came across ceramic materials in high school, but as I said, I did sculpture.

What caught my attention is that it's a wonderful feeling when you can create something that you control with just two hands, and the result is immediately tangible.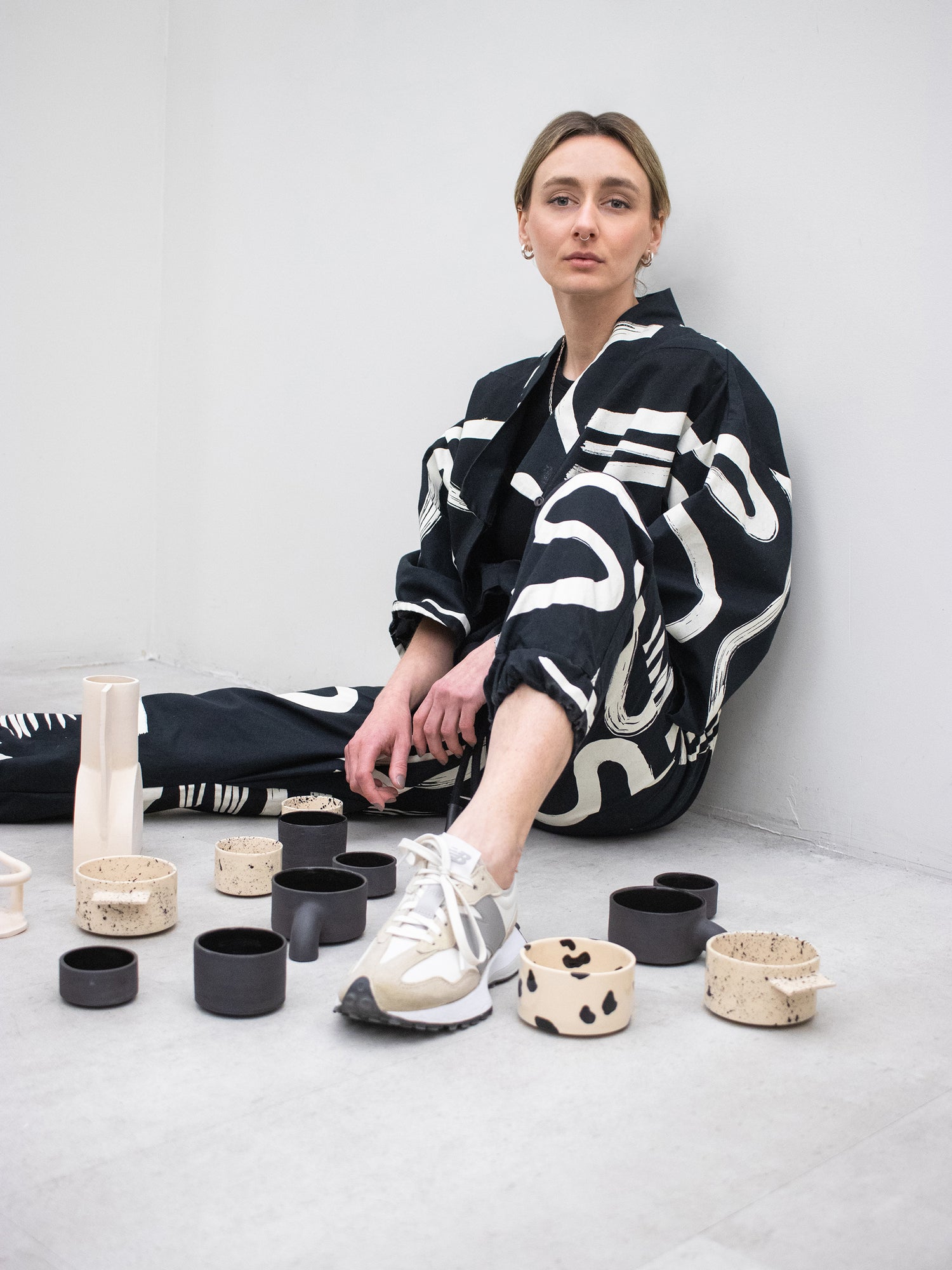 What is the most useful piece of advice you have received about ceramic art?
PATIENCE and PERSISTENCE to never give up. It's great that what you create has an immediate result, but it doesn't hurt if you know the material you're using well: it's important to know what its properties are, how it dries, when it's most fragile, what it can withstand.
HORA objects are characterized by clean design and minimalism. What do you draw inspiration from?
I really like architecture, especially architecture. (Honestly, when I'm walking, I don't even look in front of my feet :D, I'm constantly scrutinizing the buildings and immersing myself in the small details that others just skim over.) Recurring inspiration, for example, is the world of forms representing industrial architecture, the monumental spaces, exciting, side by side stacked tanks, factory chimneys, pipes. And more
I am also inspired by other design products, mostly furniture, and of course nature - I really like to go on trips.

Printa also offers cups, baskets and vases made by you. Do you have a favorite?
There is. The mugs are primarily, I think, almost perfect in shape, whether made from other materials, raw or painted: everything has worked so far.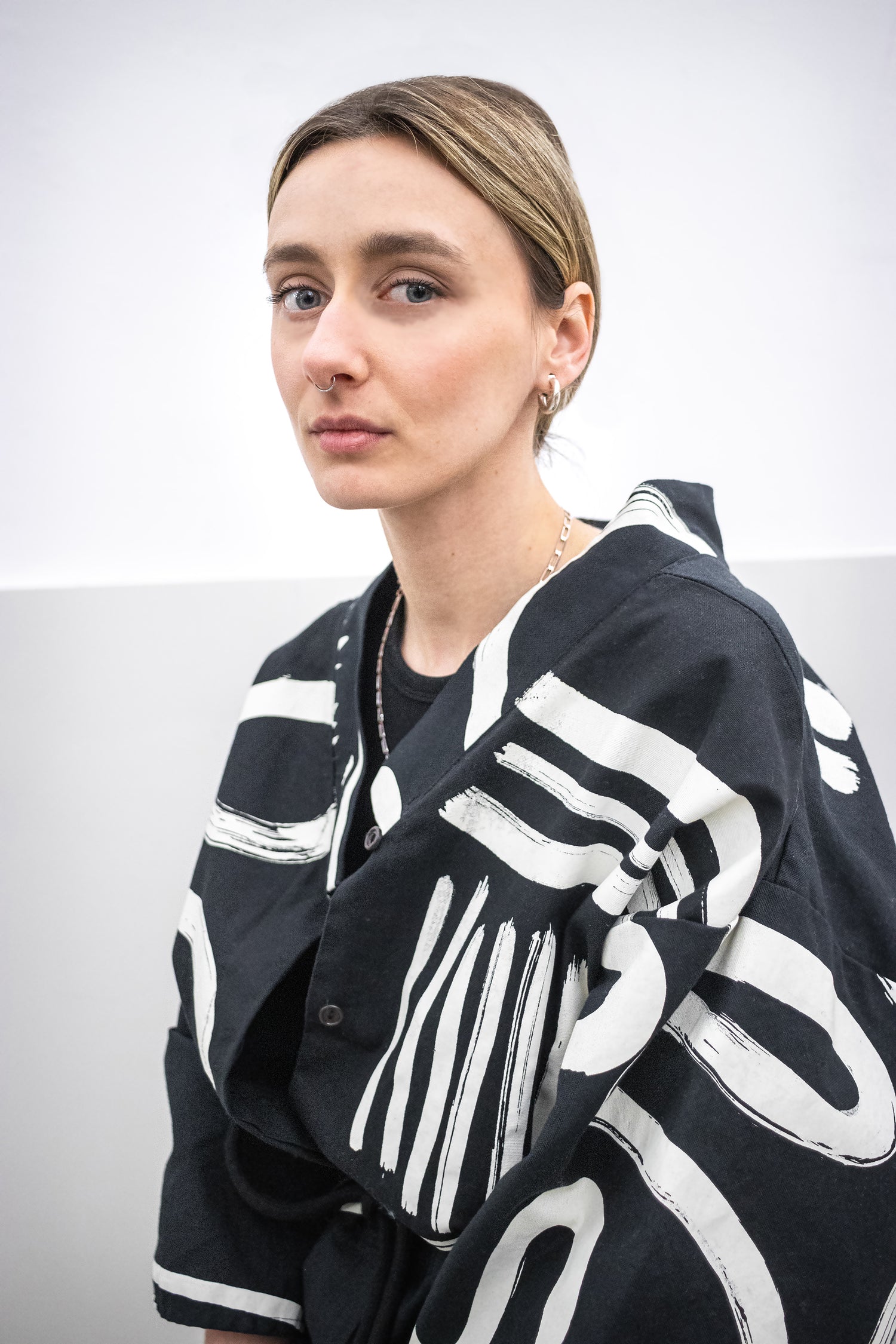 Fun fact: tell us something unexpected, interesting, or perhaps funny about yourself! :)
1. Bocis mugs are the result of pure chance. I reached out once and didn't work from the mass I should have. Of course, I had already made about 5 mugs - the firing temperature was a problem. So there were a couple of "bad" mugs and I thought, I haven't painted them by hand yet, let's give it a try. The goal would have been something edgy, black, terrazzo, but I didn't know the paint yet, and maybe I didn't use it the way I should have, it didn't turn out nice, but it got stained. I redid it, now the target was the boci stain, and it has been incredibly successful ever since. :D

2. I'm telling you this because we also talked in Printa about how much I don't like being photographed and I'm constantly dissatisfied. :D I was excited by Insta that I was in Milan at this time exactly 5 years ago, we were trying to take a good group photo at the edge of a fountain in the city. A girl and a boy had been looking at us for a disturbingly long time, talking about us, and then they came to me to photograph Armani's new sunglass collection as part of a campaign on the "man on the street", and asked if I would be interested in a quick photo shoot. My friends, who I was with at the time, accompanied me, they took pictures, a short film was even made, it was quite incredible. Few people believed the story, because I didn't like the pictures so much that I didn't show them to anyone :D, but in my hometown, Székesfehérvár, the poster was also out in one of the opticians. The letter in which they said congratulations, that we were selected, and that you will appear in the campaign, has been in my email account ever since. :D
TIME
Choose from the entire HORA collection!