About Us
Printa is a pioneer eco-conscious brand in Hungary that offers a unique combination of a design shop, an art gallery, and a screen printing studio located in the heart of Budapest. We create limited-edition, individually designed clothing, posters, souvenirs, and home accessories using recycled, organic, and innovative materials. Our production is carried out in small quantities in Hungary, and we blend traditional craft techniques with modern technical possibilities. We believe in sustainable and ethical fashion, and our commitment to the environment and society is at the core of everything we do.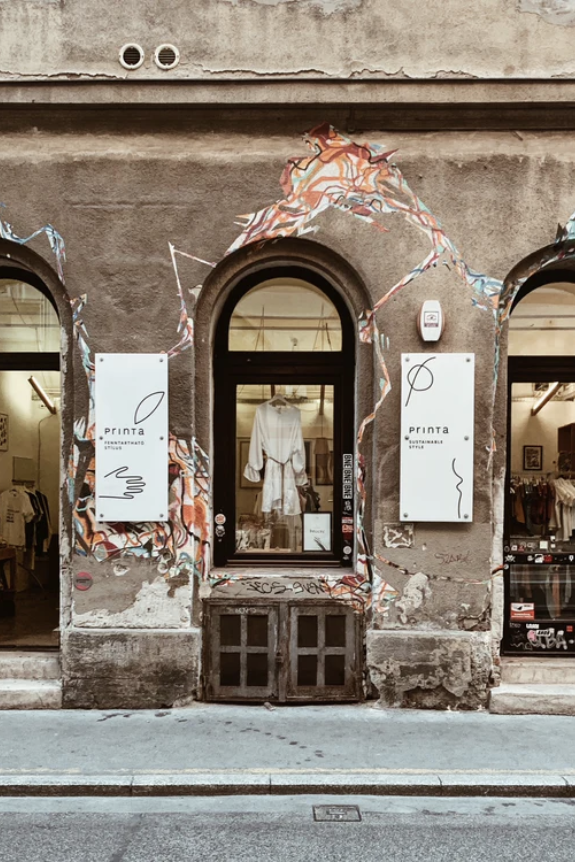 At Printa, we prioritize sustainable practices when creating our products and never compromise on quality. Our clothes are designed with responsible material usage in mind. We incorporate vintage and recycled materials, like men's shirts, leather jackets, and sailcloth, into our designs. By utilizing organic and alternative textiles, we minimize the production of material waste. Each piece is made unique not only by the special materials and cut patterns, but also by the hand-made, water-based silk patterns.
We make souvenirs with logos or unique graphics for our corporate customers . We are happy to organize screen printing courses for groups looking for an unusual, creative team-building program.
We are working to create a clean, livable, transparent, self-identifying world. Our goal is to represent lasting values ​​beyond our products and to pass them on to others, which is why we are happy to tell you about our production processes on our blog . From time to time, we open our studio to interested parties who would like to meet us in person. We are open to any questions via social media or email .